If you are considering a new overhead door in Volusia, Seminole, or Orange County Florida you should consider the Florida WindCode. The Florida Building Code has specific design pressure requirement for garage doors.
Hurricane force winds can impact garage structures:
High winds can create positive pressure against the windward side of the garage, and negative pressure within the garage and leeward of the the wind.
Wind projected debris can damage door panels and windows
Un-reinforced garage doors can fail under wind pressure giving high wind and pressure access to the inside of the structure.
With high interior pressures roof structure and wall panels can blow out and fail causing total property looses.
The Florida High Velocity Hurricane Code windspeed standards vary based on your location. In general the closer you are to the coast, and the further south you are, the higher the code standard. The trained staff at All American Overhead Garage Door can help you consider the impact of the Florida Wind Code impact for your location.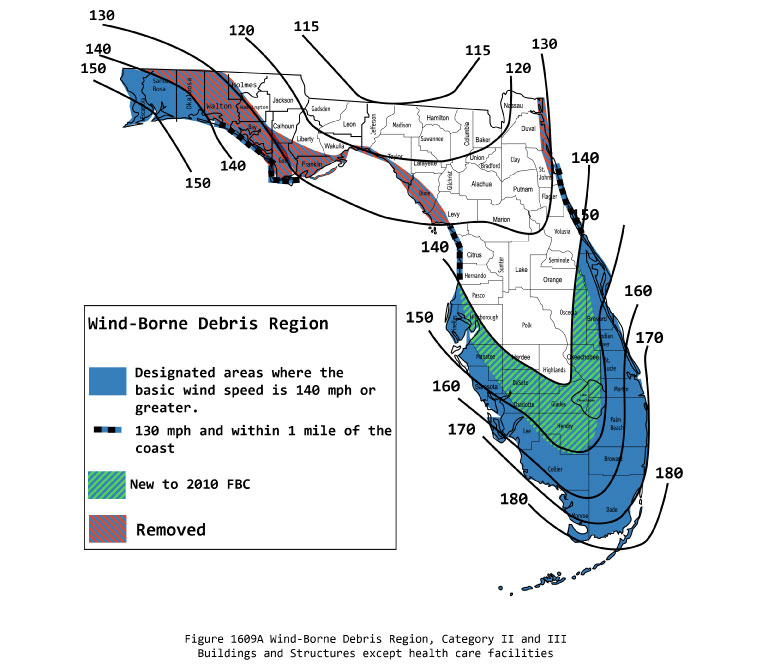 Based on your application we offer Wind Rated garage doors. These doors are reinforced with extra structural members and rigorously tested by manufacturers to ensure the door will stand up to harsh environmental conditions and protect your property during Florida storms. Wind resistant panels, panel windows, and door openers are available for both residential and commercial applications.